Like HERCULES (1958) recently, there's a new RAI TV HD of HERCULES UNCHAINED (1959) making the rounds on the internet. Like the HERCULES one, the HERCULES UNCHAINED print is the same as the Japanese Blu-ray. It's sorta nice but it's not a new transfer. The biggest issue is that it's cropped or zooming in. It doesn't have the original aspect ratio which makes it pretty much worthless. Here's are screenshots of the RAI TV broadcast and the German DVD (below, from my collection).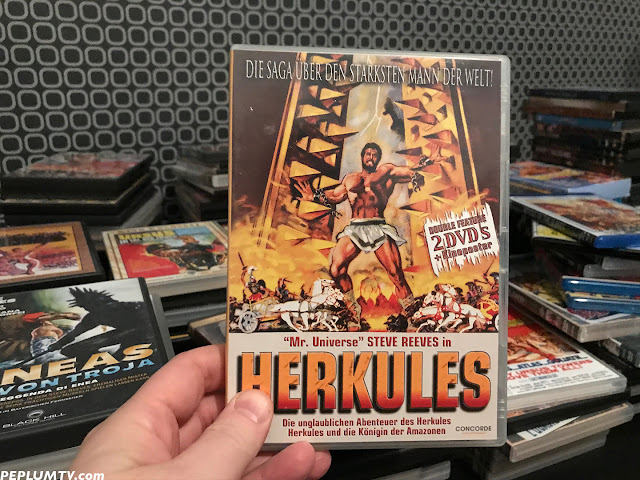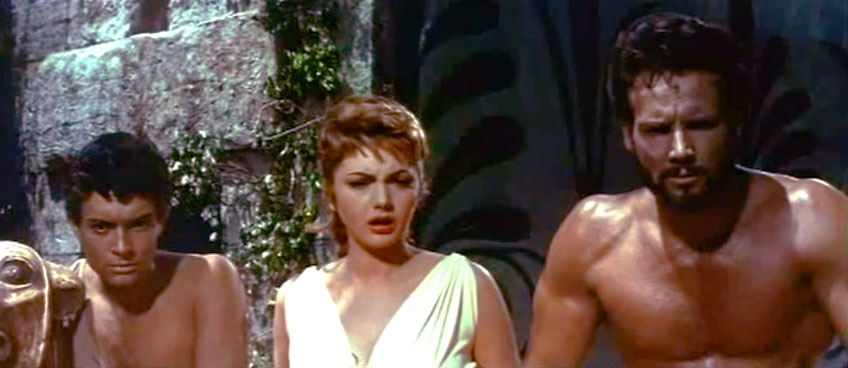 The screen shot above is from the German DVD. It's the correct aspect ratio. Below is the one from RAI TV (and also the Japanese Blu-ray). The image is zoomed in or cropped.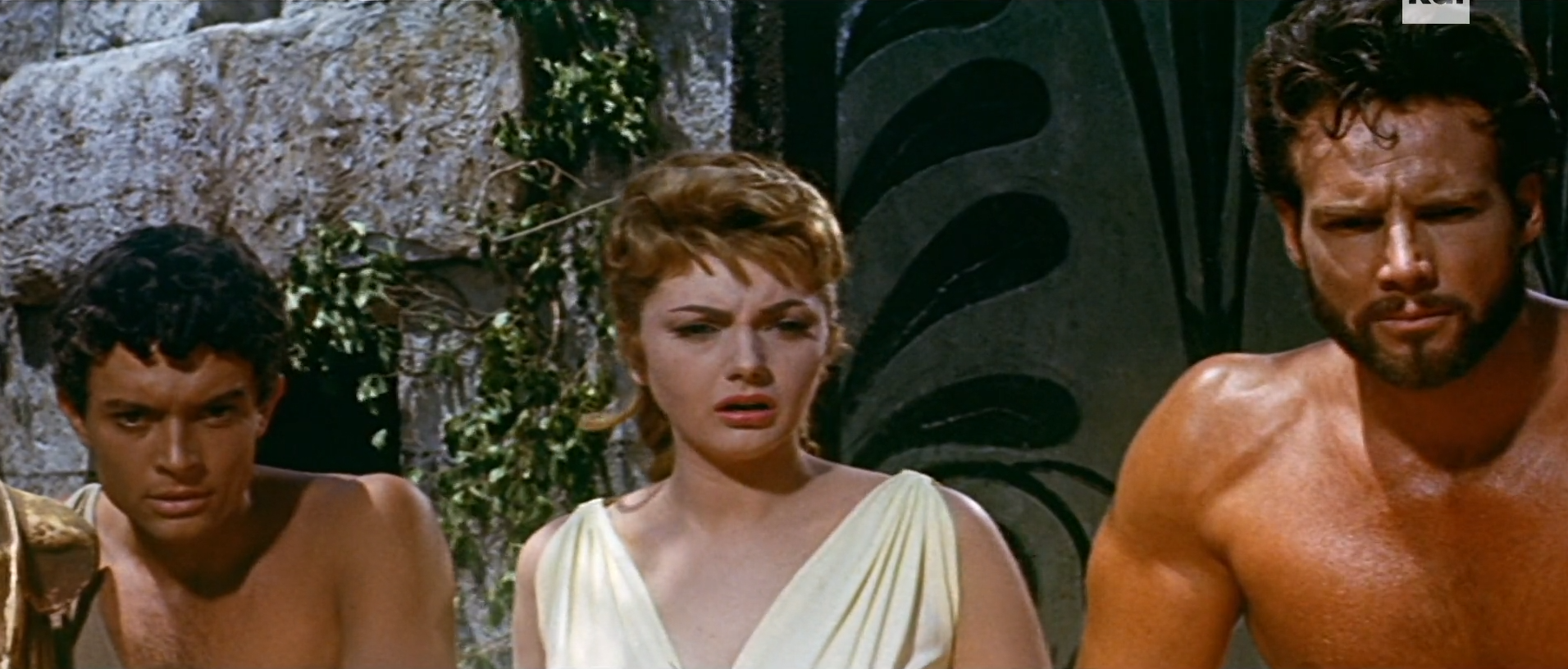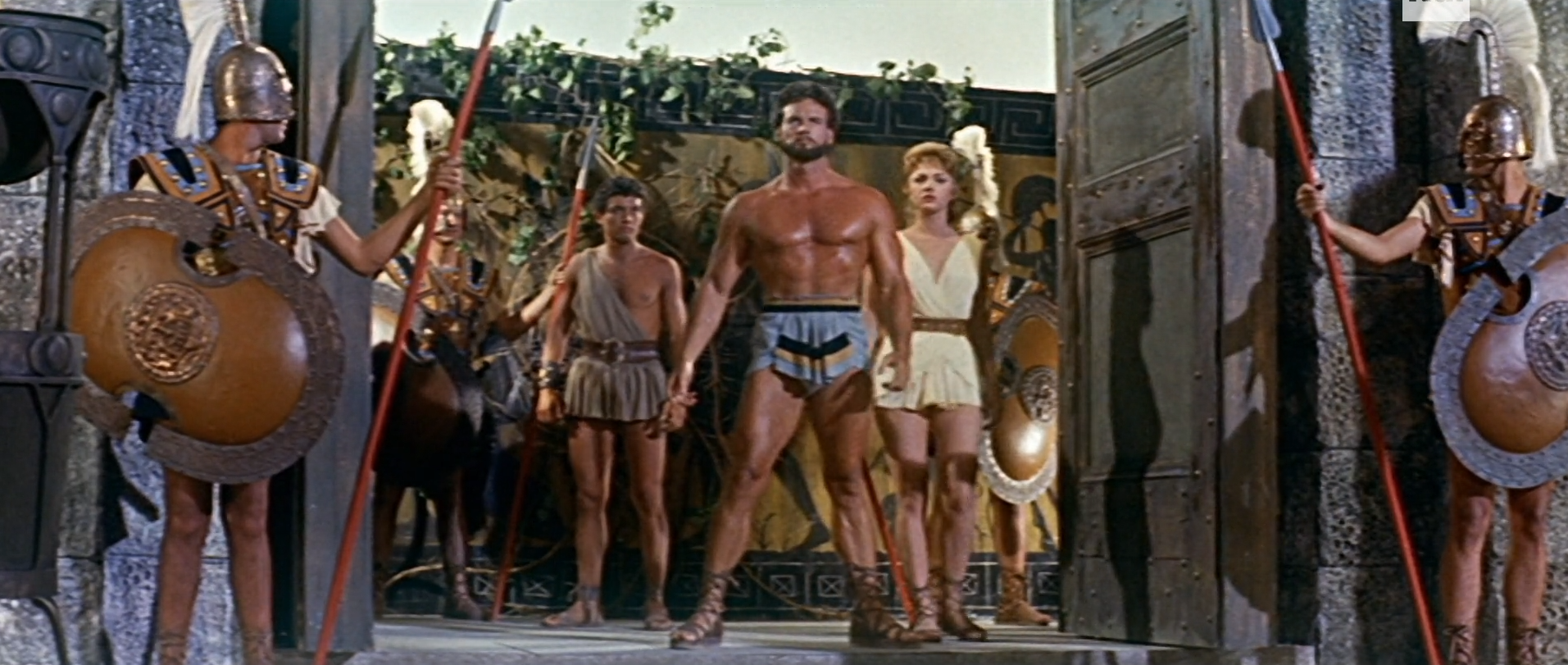 Above is a screen shot from RAI TV version (and Japanese Blu-ray) and below is the same scene from the German DVD. Everything inside the red rectangle is what you see in the RAI TV version. Everything outside the red rectangle has been cropped out. That's a lot of information.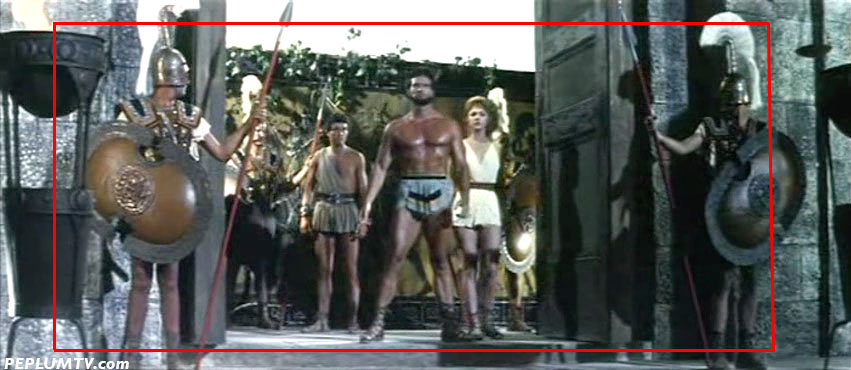 I really don't like this cropped print. The original framing should be available. If RAI TV can't even show the correct version of this classic, I'm afraid the movie will never get released properly in HD.