A German release of SLAVE QUEEN OF BABYLON is now available. You can choose your store of choice but they have it at Amazon.de
I like this film and I already have a HD copy of it but I wonder how good the new release is. The movie was already available on Blu-ray but the quality was disappointing. Hopefully this new release the transfer is better. Unfortunately, no English track including. Only Italian and German.
There are two different covers to choose from.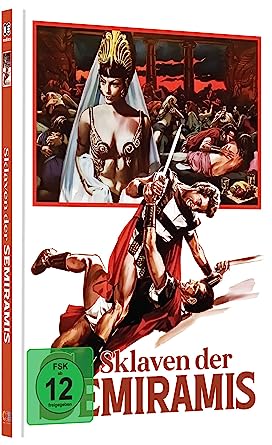 The cover above is an amalgamation of poster art taken from SAPPHO THE VENUS OF LESBOS (the fighting men with Kerwin Mathews) and JOURNEY BENEATH THE DESERT aka ANTINEA – L'AMANTE DELLA CITTA.