I just got the new SINS OF POMPEII (1950) Blu-ray from France. The Blu-ray worked fine (haha!). The shipping was very fast. And the price reasonable. I've examined the movie to give a quick overview of this release.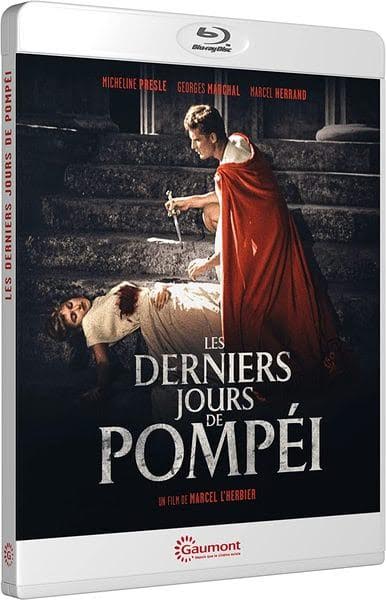 According to IMDb, the original runtime is 110 minutes. The new BD is 98 minutes. The previous DVD, also from France, was 94 minutes long. So there's a discrepancy with runtime, which I haven't checked in detail since I only got the BD yesterday. The extras are barebones. This HD release has two short documentaries, one on the Italian cinema highlighting the movie itself and the other has something to do with propaganda films made to showcase France and its culture (???), both narrated by the same expert.
Anyhow…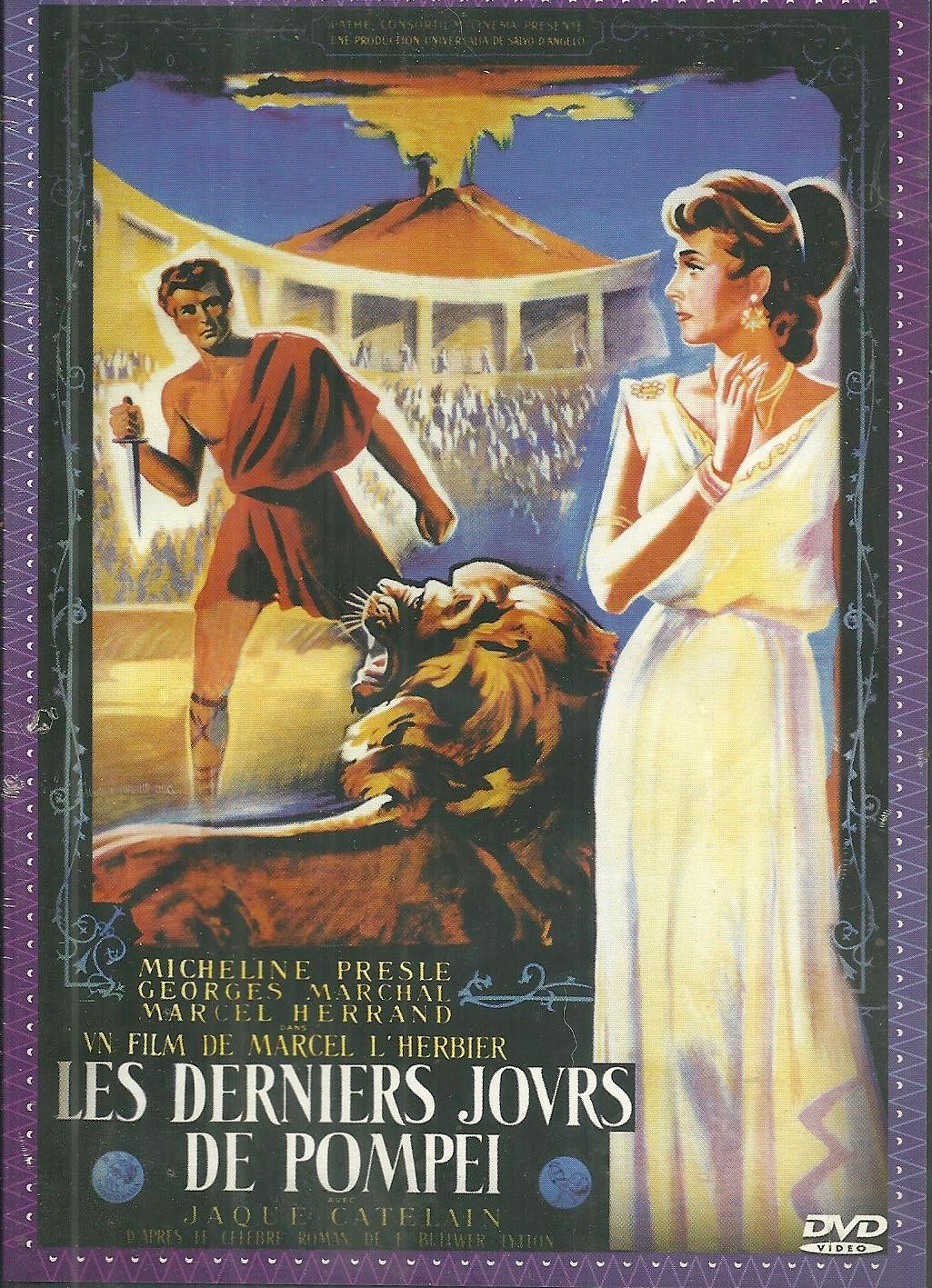 The image is nice but the image of the DVD was also nice. The beginning of the movie they state that the movie was 'fixed' or restored in 2017. The prints are virtually the same. The only big difference, and it's a big one, is the resolution. To compare, I placed screenshots of the new BD version next to the old DVD. The size difference is amazing.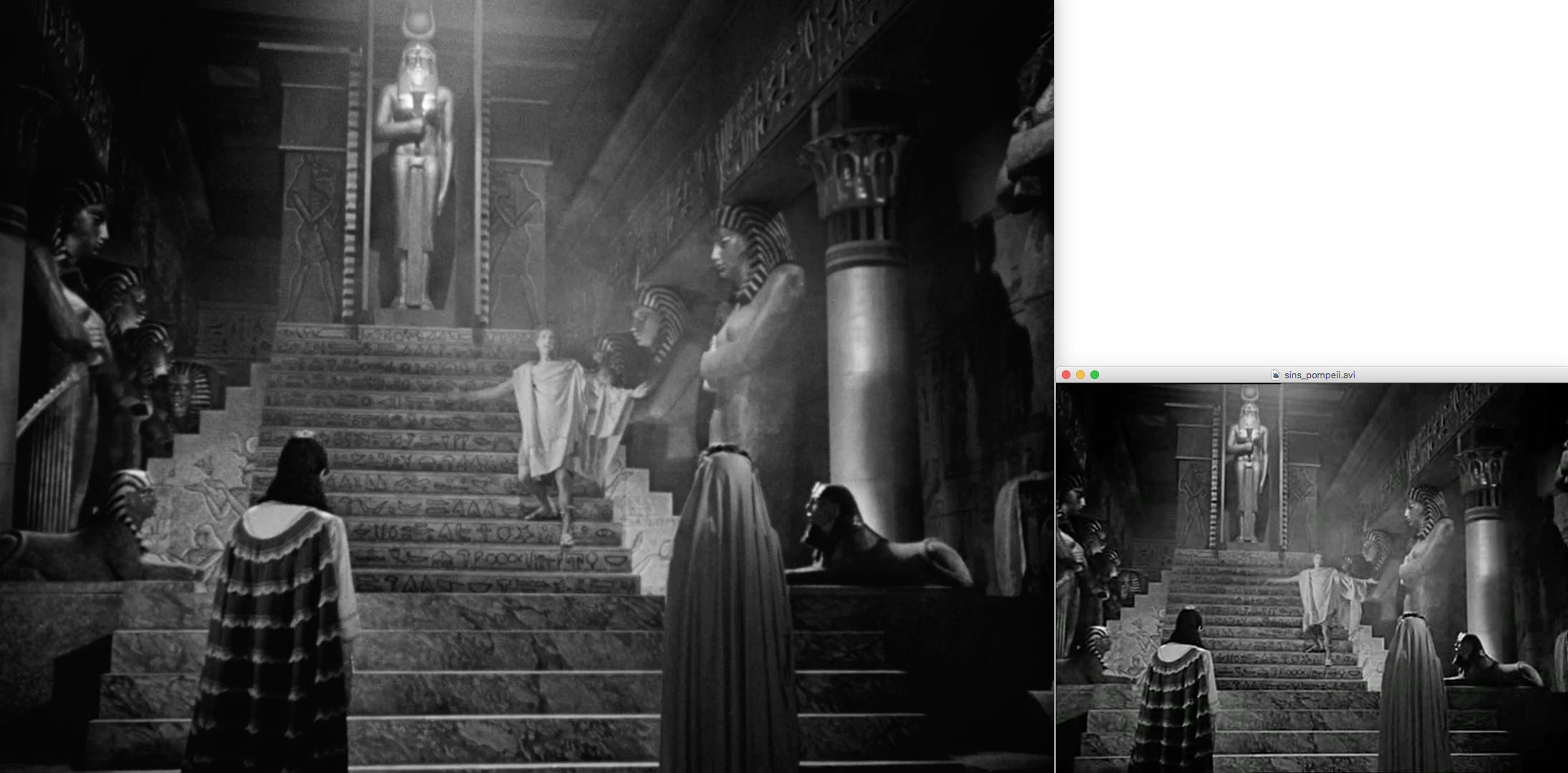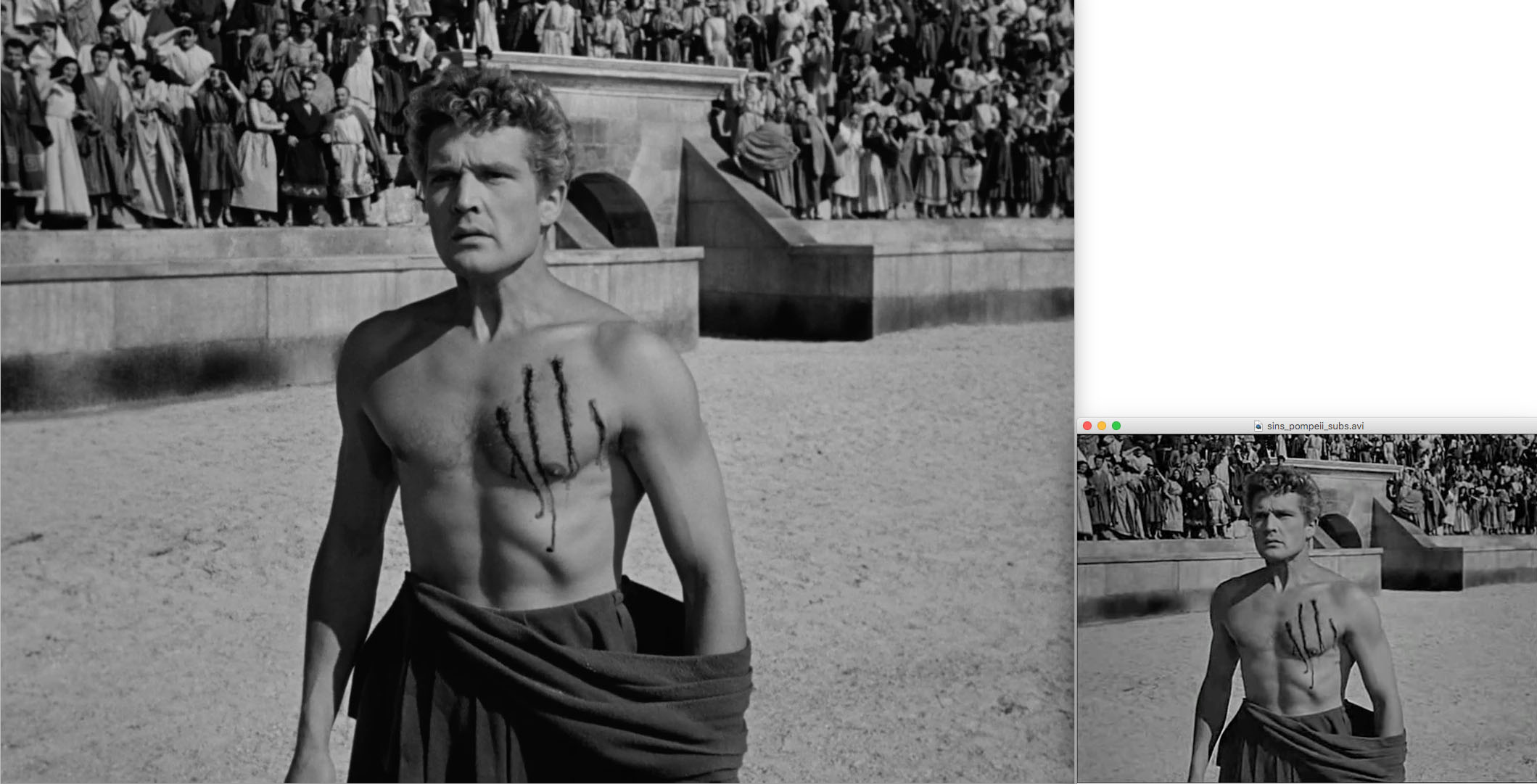 Georges Marchal
Was it worth buying? Yes, since the movie now looks great in a higher resolution but this transfer offers no new surprises, well, except for the cover which is stunning.