I've purchased the German Blu-ray of ROMULUS & REMUS (1961). It's traveling halfway across the world right now. In the meantime, a great friend of mine sent me a digital copy of it while I wait impatiently for it to arrive.
The German BR has audio in Italian, German and *English*. Since I just received this HD print, I haven't watched it from beginning to end but needless today it's a thing of beauty. Here are some screengrabs.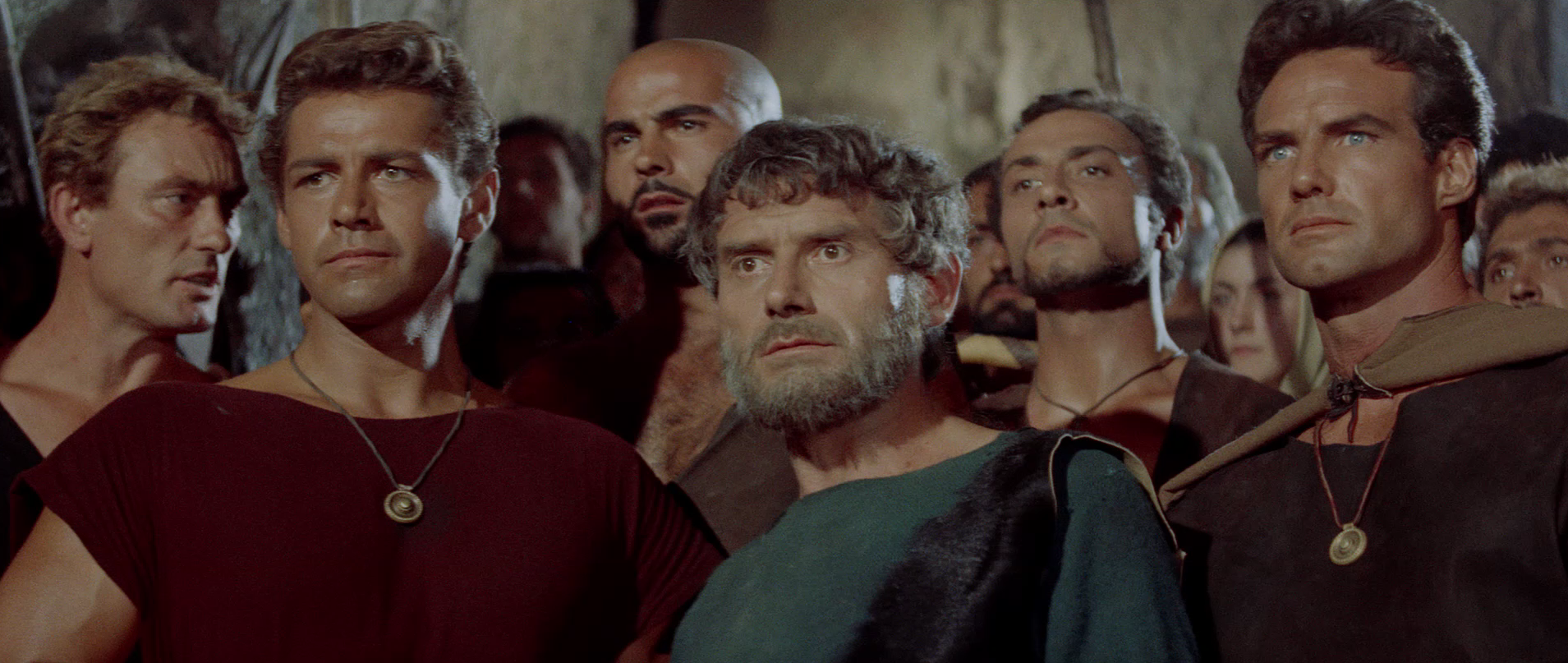 Gordon Scott and Steve Reeves with cast. Very sharp image.
Crowd scene. Everything is so clear. It's beautiful.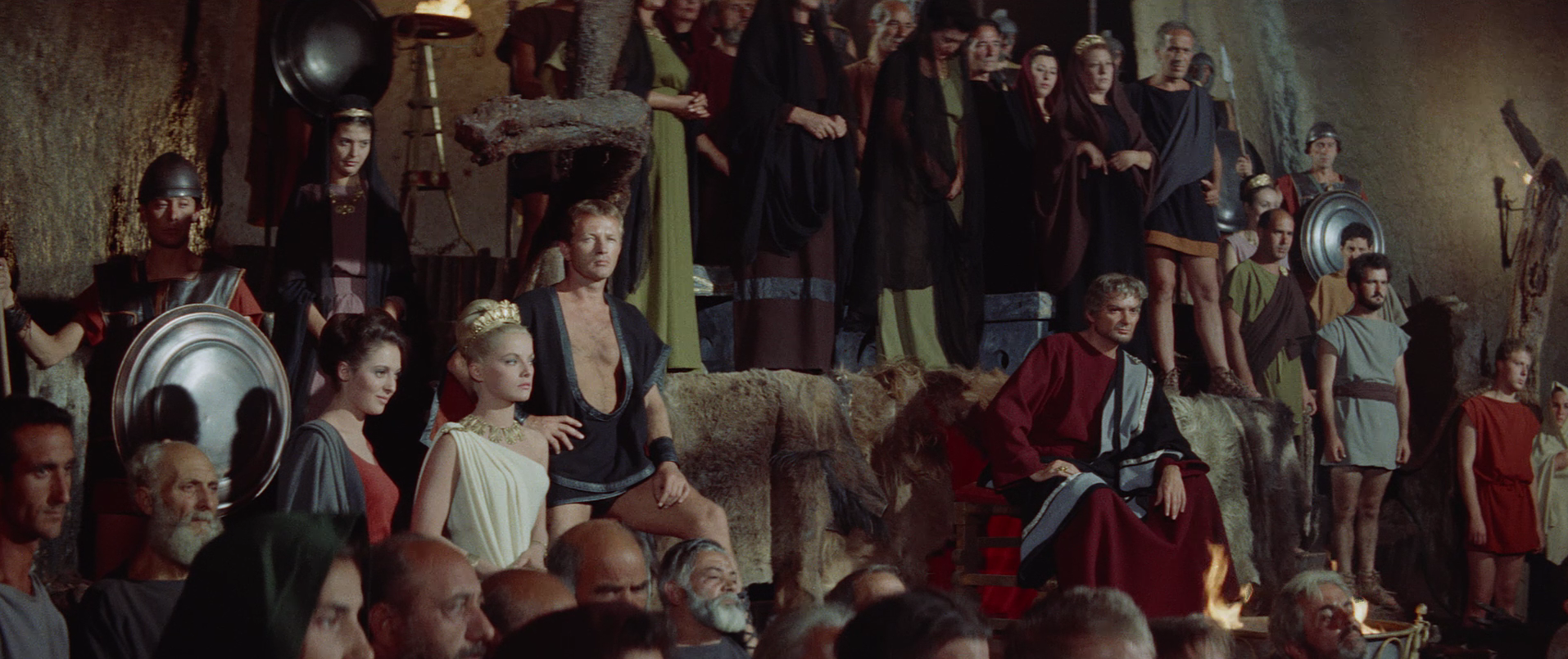 Another crowd scene, with Jose Greci, Virna Lisi and Jacques Sernas, and Franco Volpi (seated)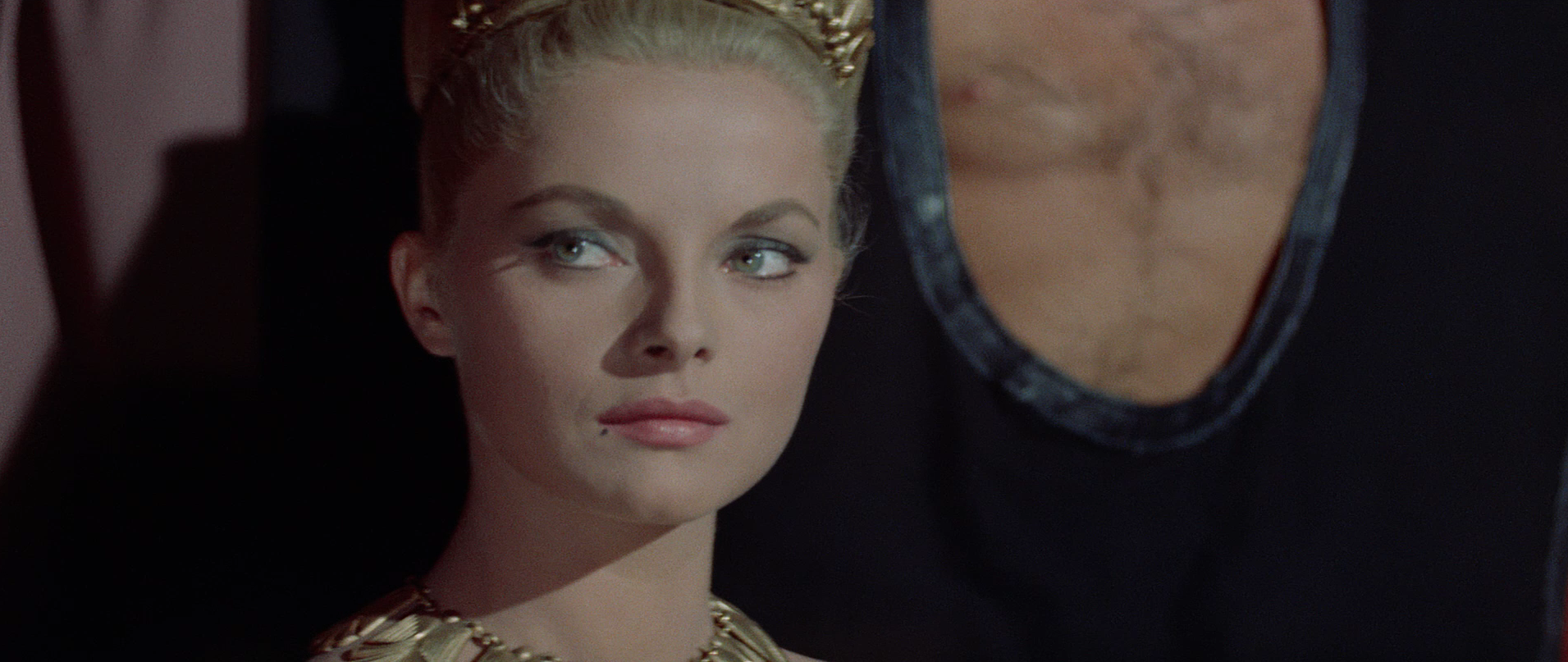 Virna Lisi
I'll have a review of it in the near future.