Here's a comparison of two good prints of COLOSSUS OF THE STONE AGE (1962), aka Fire Monsters against the Son of Hercules.
In this comparison, we see Reg Lewis and Luciano Marin. The screen grab at the top is from a German TV broadcast. The bottom screen grab is from a recent HD Italian Broadcast. Now the HD one is beautiful. It makes all the difference in the world to see such a crisp image at such a high resolution. But in transferring the movie, the end product is often too smooth or non-film looking. In comparison, the German TV broadcast looks like a movie. Personally, I like both. I love seeing old movies in a crystal clear state but sometimes the transfer is so good it doesn't look like film anymore.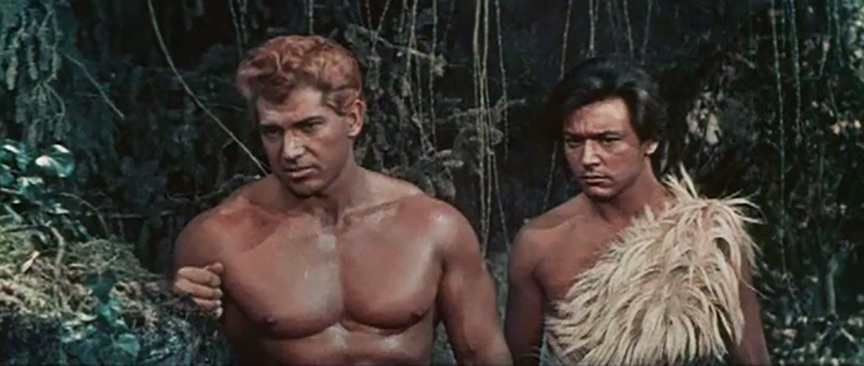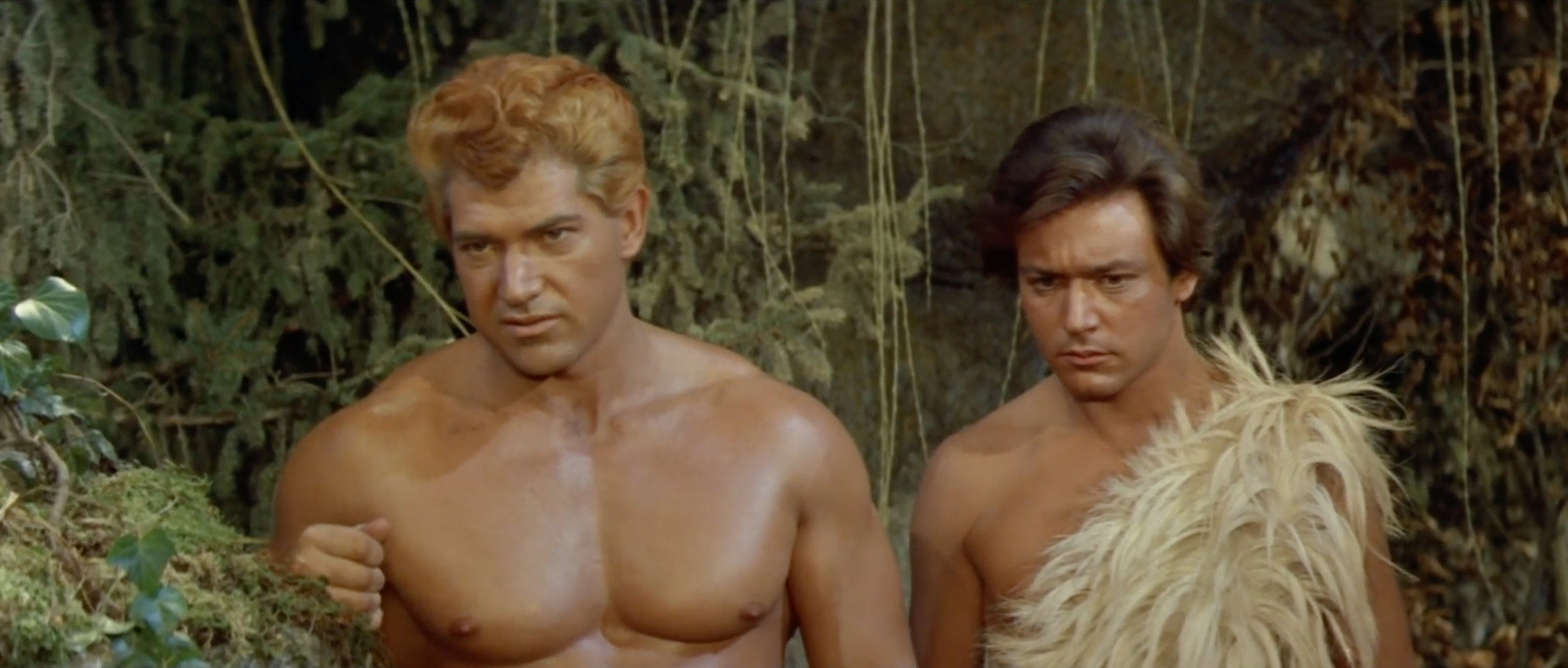 A good example would be the MESSALINA Blu-ray I posted about in the previous post. It looks clear and beautiful but it still looks like film.