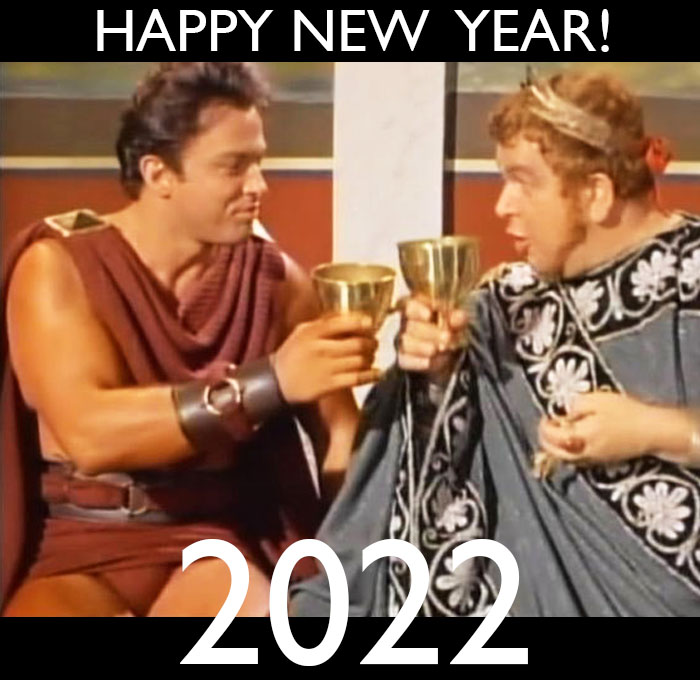 What can one write about 2021? The faster it's forgotten the better?
We're still going through a 2 year strong pandemic even though it's seemingly on its last leg. Hopefully, 2022 will be more productive, and more great PEPLUM titles will be released on Blu-ray or in HD.
Happy new year everyone!