I collect vintage magazines from the 1950s and 1960s, always hoping to find some cool stuff that pertains to the PEPLUM genre. In a vintage VIM magazine, they wrote about recent TV appearances of Steve Reeves…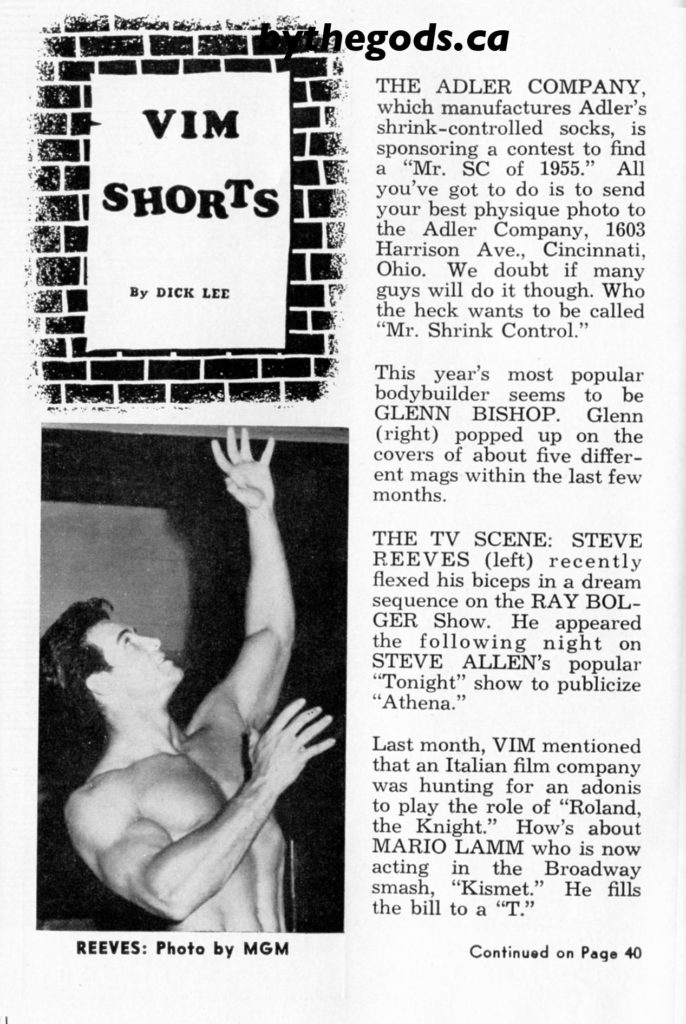 Steve appeared on the Ray Bolger show, and on the Steve Allen show in support of ATHENA! I have to find some footage of these appearances, if they still exist.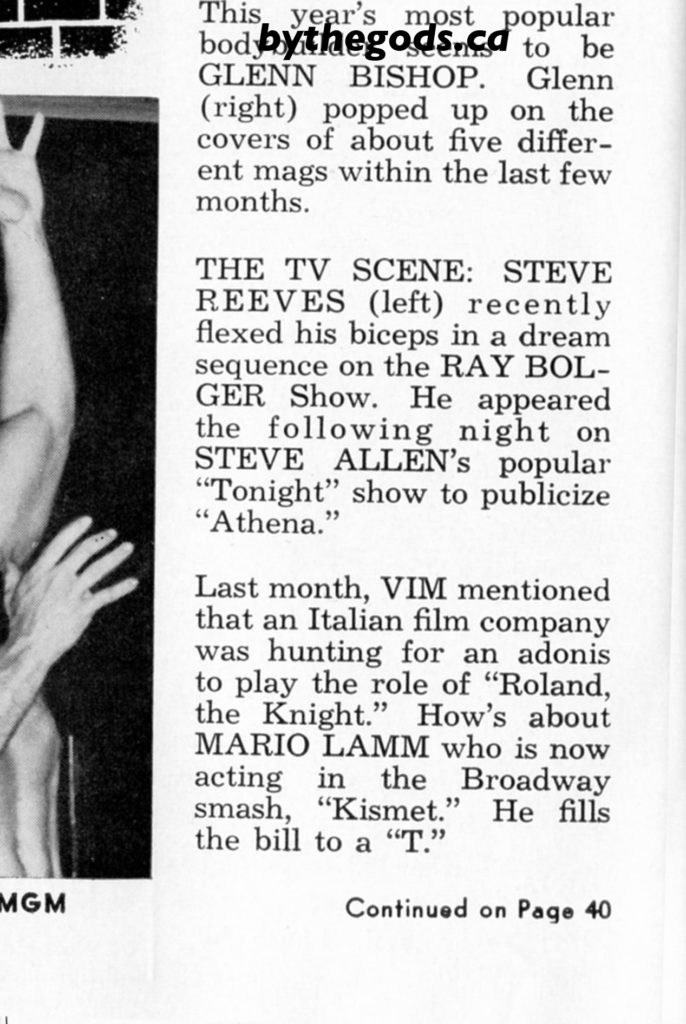 In the same issue, they also mention future PEPLUM star Ed Fury who made an appearance on MY LITTLE MARGIE show. I have the clip of that appearance.