I've watched HERCULES IN THE HAUNTED WORLD (1961) many times and I still can't find where's Rosalba Neri. In the FANTOMA DVD released years ago, it was the British version with truncated opening credits which didn't include her name but the 100 minute long Italian version (the one on the Blu-ray is actually a German print with Italian audio), her name is listed during the opening credits (see below). And her name also showed up at IMDb. But I still can't find her. I always suspected that she had a major scene that was eventually left on the cutting room's floor.
Well…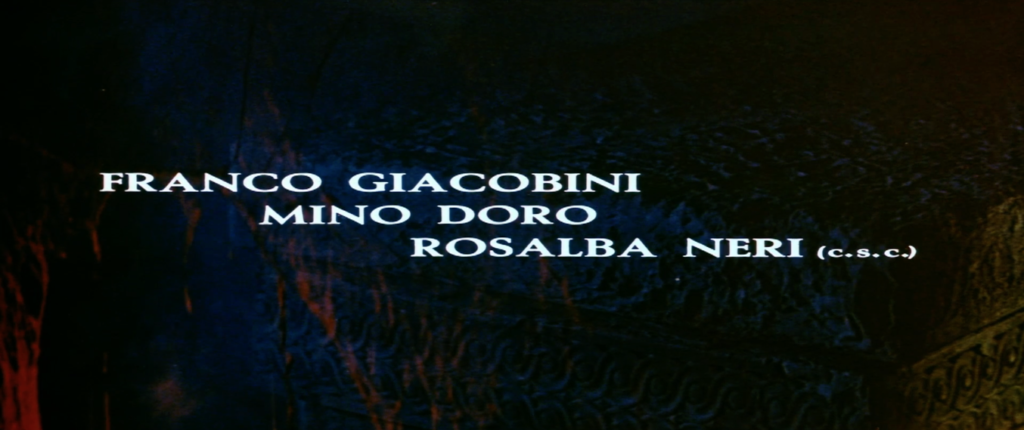 Her name shows up during the opening credits on the Italian version (with German opening credits). But where is she in the movie?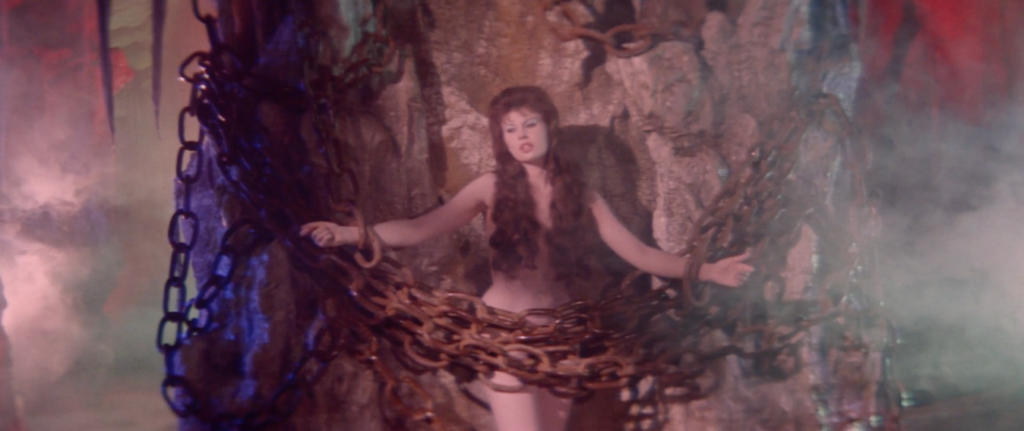 The actress in chains is supposed to be Rosalba. This would make sense: it's  a brief role but quite memorable, good enough for a credit. But looking at her, one can clearly see that's not Rosalba. According to many sources, it's actually Monica Neri, a relative (or sister) to Rosalba, who would sometime substitute for Rosalba when she was ill or overbooked her acting roles. LOL!
So, Rosalba is credited for a movie, and technically speaking she was to be in it but she's not.