One of the most interesting aspect of Steve Reeves' career is not necessarily the roles he got but the long string of roles he was set to play but missed out. One of them was Li'l Abner.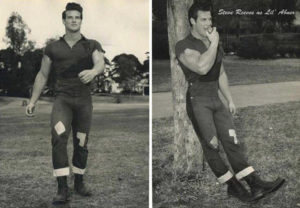 The movie role went to Peter Palmer. The movie musical itself is not that great (in fact, it's pretty odd…), and it's sorta forgotten today. So, Steve didn't really missed out. Needless to say, he would have been perfect in the role.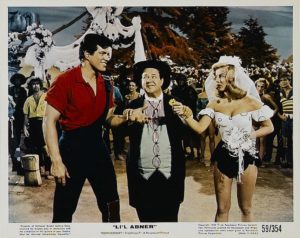 Peter Palmer played Li'L Abner, a role he played on Broadway.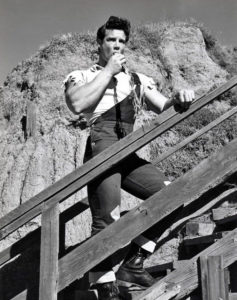 This is just one of many roles Steve could have gotten but didn't, including playing Samson in Cecil B. DeMille's SAMSON AND DELILAH (1949).