I got a copy of THE GOLDEN ARROW (1962) from the recently released Blu-ray edition and wow what a stunning transfer. The film looks like a million bucks. The film stars Tab Hunter and Rossana Podesta. The blog's limitation do not do the screenshots justice. They're almost perfect. Check out the detail in the 'tent' screenshot. One of the disappointing things in watching the old copies was how murky the image looked. Not anymore. Whether you like the movie or not (some people absolutely despise it!), it's worth watching in this gorgeous transfer.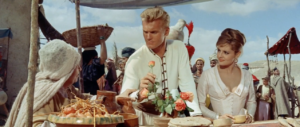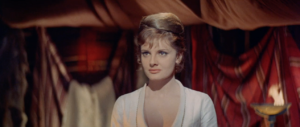 The black & White scenes are crisp and vivid.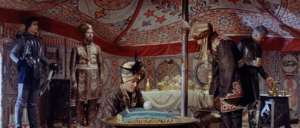 Look at all the details!
Is there room for improvement? Yes, I'm waiting for the 4K version. Haha!
Here's a comparison of the old version I had (actually, I had more than one version…) vs the Blu-ray print.