I finally got the German Blu-ray of SWORD OF THE CONQUEROR (1961) starring Jack Palance, Guy Madison, Eleonora Rossi Drago, and Edy Vessel. The Blu-ray is excellent. The image is clear and it's pretty much without any issues, including the 'too dark' image problem often seen with Blu-ray transfers of old movies. This one is near perfect. The movie is still under copyright ownership in the US and Canada by United Artists (MGM) so the print was well preserved by Italian film studio Titanus, and the transfer professionally done. Audio in German, Italian and English. The Blu-ray itself is bare bones with the usual trailer of the movie, in English and Italian, and a slideshow of images of the movie, such as posters and lobby cards. Well worth buying.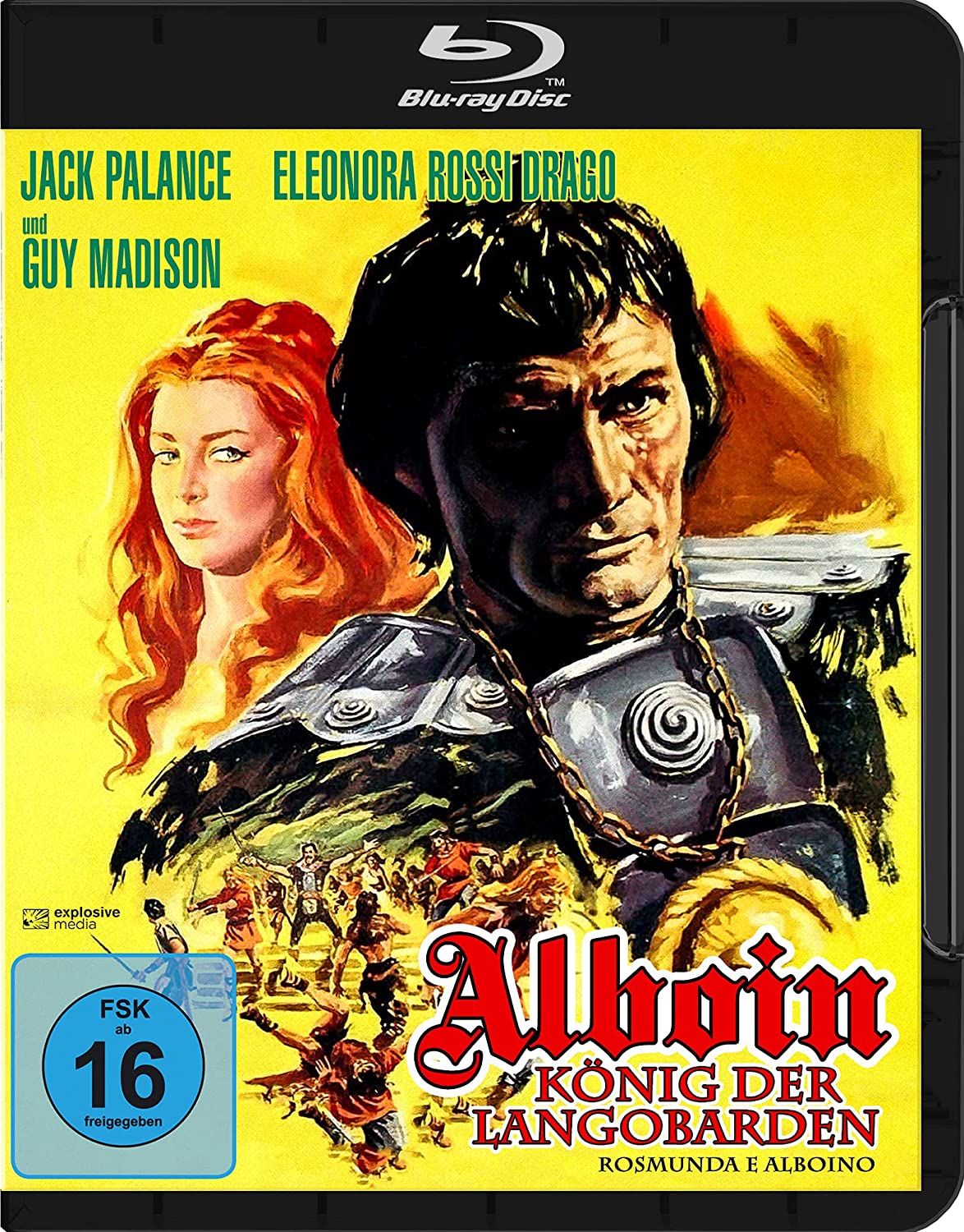 Above: Eleonora Rossi Drago and Jack Palance. I didn't make any adjustments to the images. Below, Guy Madison, Jack Palance and Eleonora.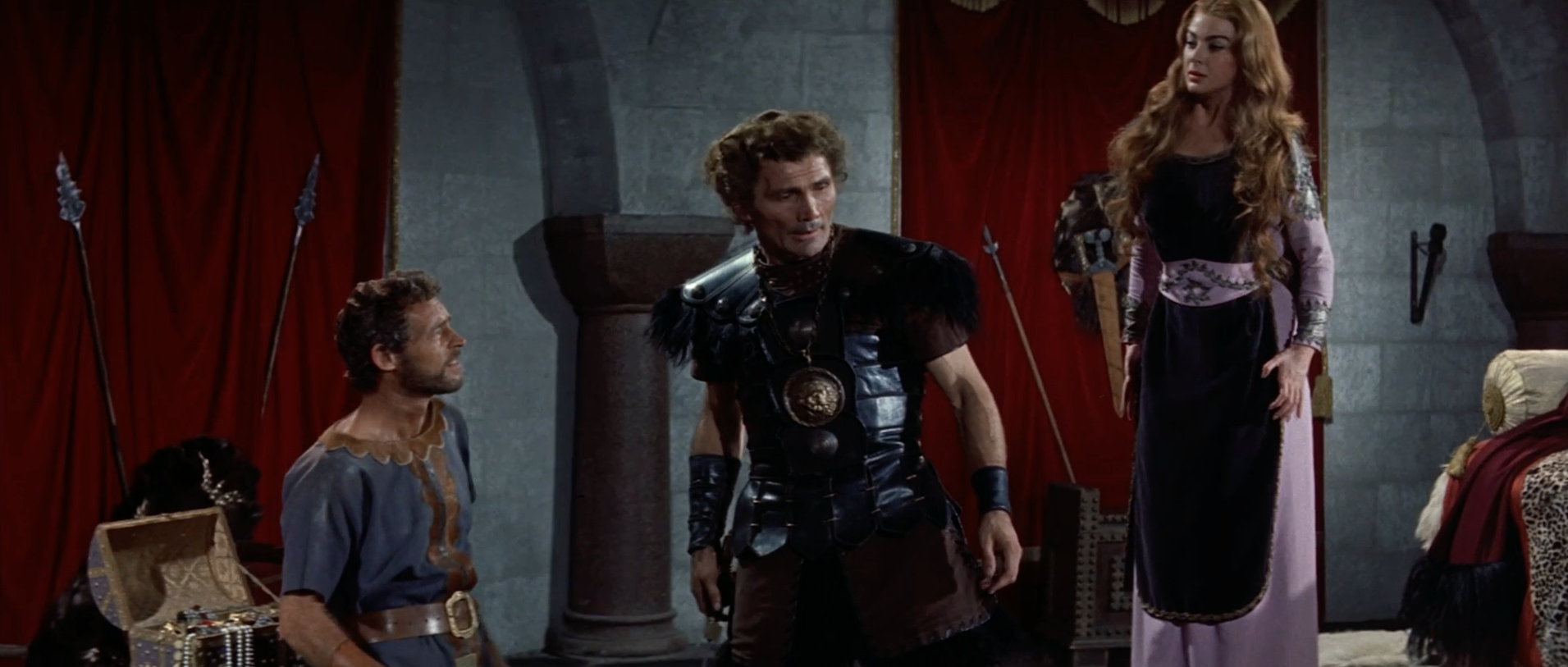 More of these German releases, please!!!