It's funny how things work. I've been writing and blogging on the PEPLUM genre now over 10 years and I'm always amazed how some things just go under the radar.
I've recently discovered two books on the PEPLUM genre and I had never heard of them, from any other place or person lurking around the many websites/social media sites I maintain.
Now I won't mention these two books since I'm going over one of them at the moment and I'm waiting to receive the other one. Needless to say, these discoveries are fun but also worrisome. What else am I missing?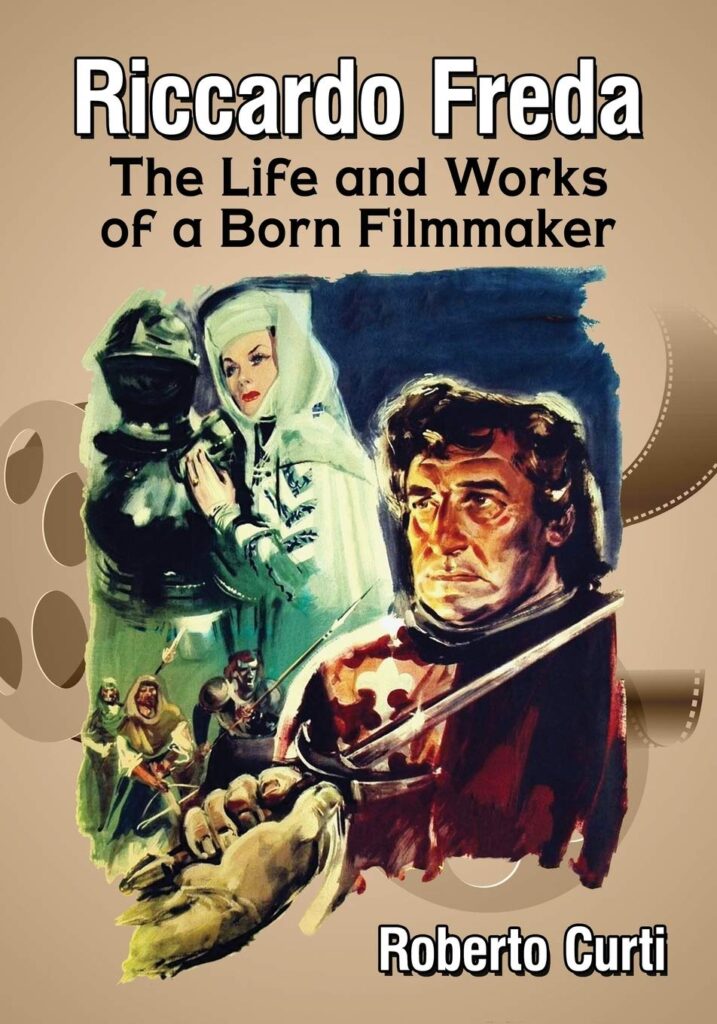 A recent book I acquired, on the career of Riccardo Freda, which cost over $90.00, is a disappointment. I thought the book would be more on the details of his movies but the writing (which is good…) reads more like a novel than anything else. Personally, I don't feel the need to read it or even discuss it any further. The PEPLUM 'community' is very small and word gets out quickly and I don't feel I'm in a position to say anything further on that (expensive) book. I like Riccardo Freda and I'm disappointed that the book didn't live up to my (modest) expectations. I'm also disappointed because it's so damn expensive.
I'm in the (very long) process of working on a PEPLUM book myself. It takes a lot of time and work to do this. There are things in the work right now, which I hope will come to fruition. A book or two is the logical end result of accumulating so much knowledge on one subject.