The humongous GOLIATH AND THE VAMPIRES (1961) pressbook for the US release is something else. Who wrote these? Anyway, I have it and I get a chuckle in reading the text describing the movie.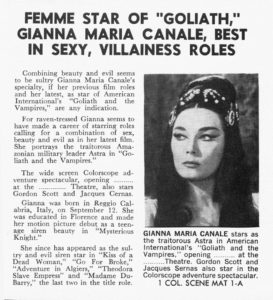 'FEMME STAR'? The text spells Jacques Sernas' name as Cernas. It describes her as an Amazonian military leader…?!? She's a Sultan's aid. It's nice that they used her actual name and not Maria Canale or something. They're right in saying she's best in 'sexy, villainess roles'.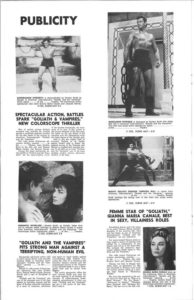 Again, who wrote this stuff? They definitely didn't see the movie.