Kino Lorber has announced that they will have a Blu-ray release of SON OF SAMSON (1960) starring the late Mark Forest. This is great news! It seems now that distributors in North America have finally realized of the many beautiful prints in HD broadcasted on TV or from streaming services in Europe. Oddly enough, an HD print, in English and the original cut in Italian, are already available on the internet. I have both copies. They are stunning. The English copy is 85 minutes long while the uncut Italian one with English subs is 94 minutes. Adding these two new copies to my collection, I now have 11 different versions of this movie, including one from RAI which is also very nice.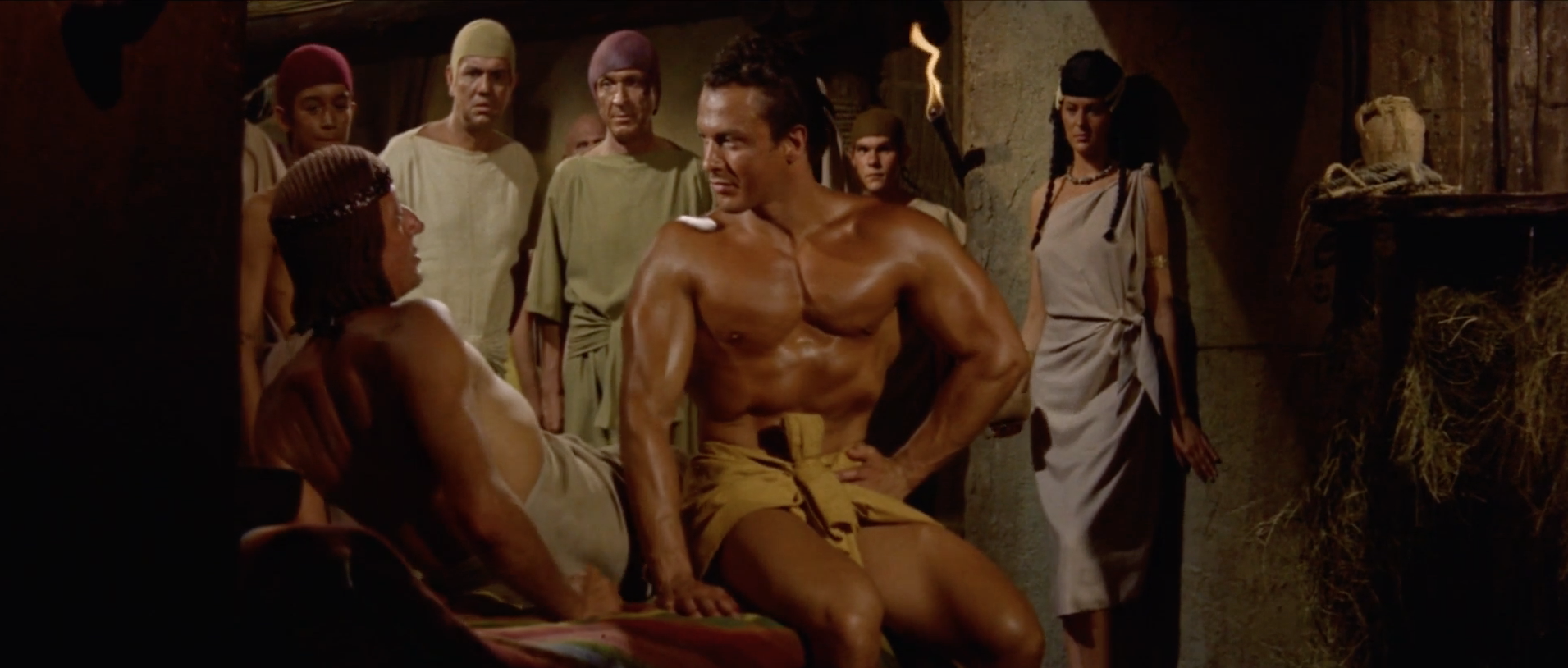 Thanks to info from my friend in Europe, SON OF SAMSON is already available in HD on Amazon in the UK so these copies on the internet are most likely from this source. The screenshot above is from the copy I have. But where does the original Italian one, with English subs, comes from? It's odd that the announcement from Kino Lorber coincided with the availability of this movie at one movie website (which shall remain nameless…to protect them). Regardless, if the Kino Lorber release is from the same source, it will be amazing. It's one of the rare occasions when the Blu-ray of a PEPLUM movie will become available in North America before Europe.
And yes I will buy the Kino Lorber Blu-ray once it's released.