I finally got the new FURY OF ACHILLES (1962) Blu-ray disc from GOLDEN NINJA VIDEO. The movie stars Gordon Mitchell in his best role. This disc also includes PERSEUS THE INVINCIBLE (1963) starring Richard Harrison, and THE TROJAN HORSE (1961) starring Steve Reeves.
The movies are not new prints scanned in High Definition. They are up conversions of previous DVD releases. To give you an idea, the PERSEUS one has the SON OF HERCULES song during the opening credits. The original release didn't have that.
Why was this BD made? I dunno but one can watch these three movies via BD and not from the web I guess. The disc is only $12 so it's not expensive. If you don't have these movies then the price might be okay but be sure that the image quality is not High Definition. Personally speaking, since I already have all these titles in my collection, I really didn't need this disc.
Here are screenshots of the movies.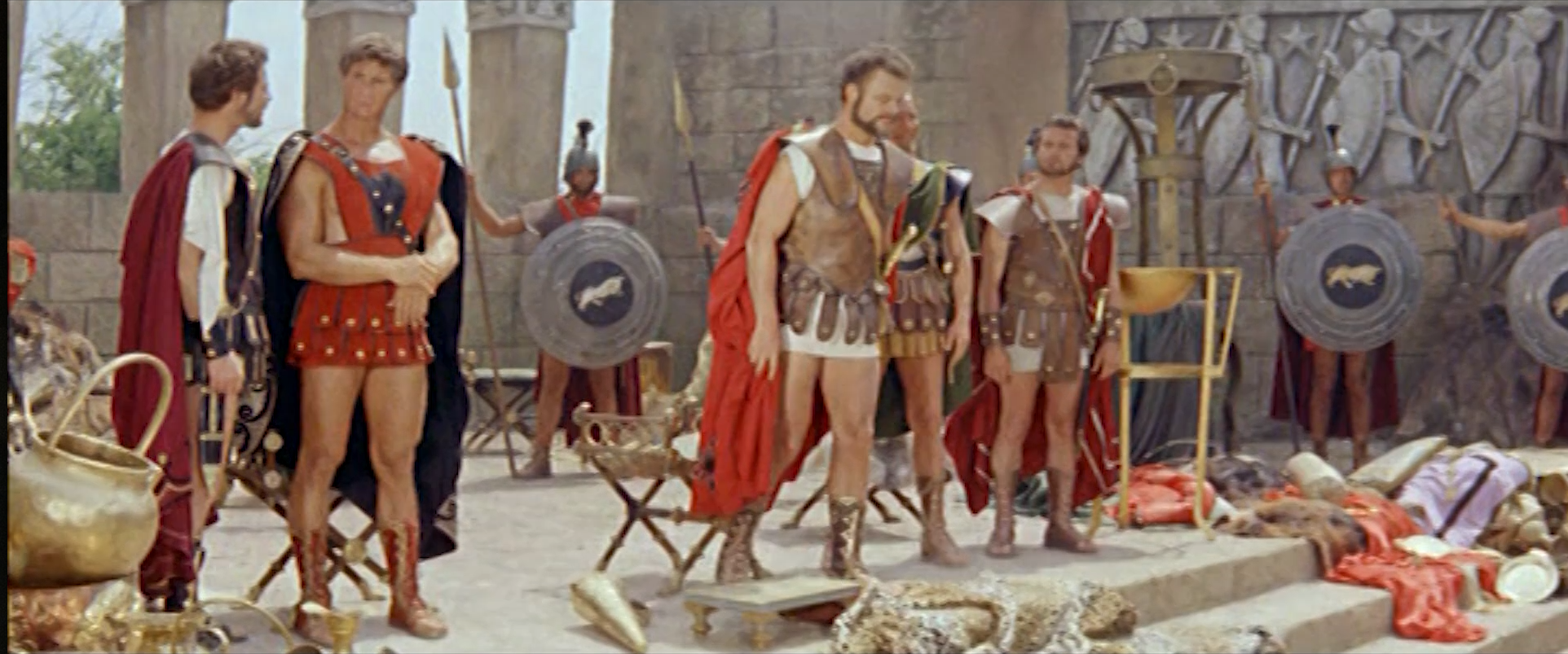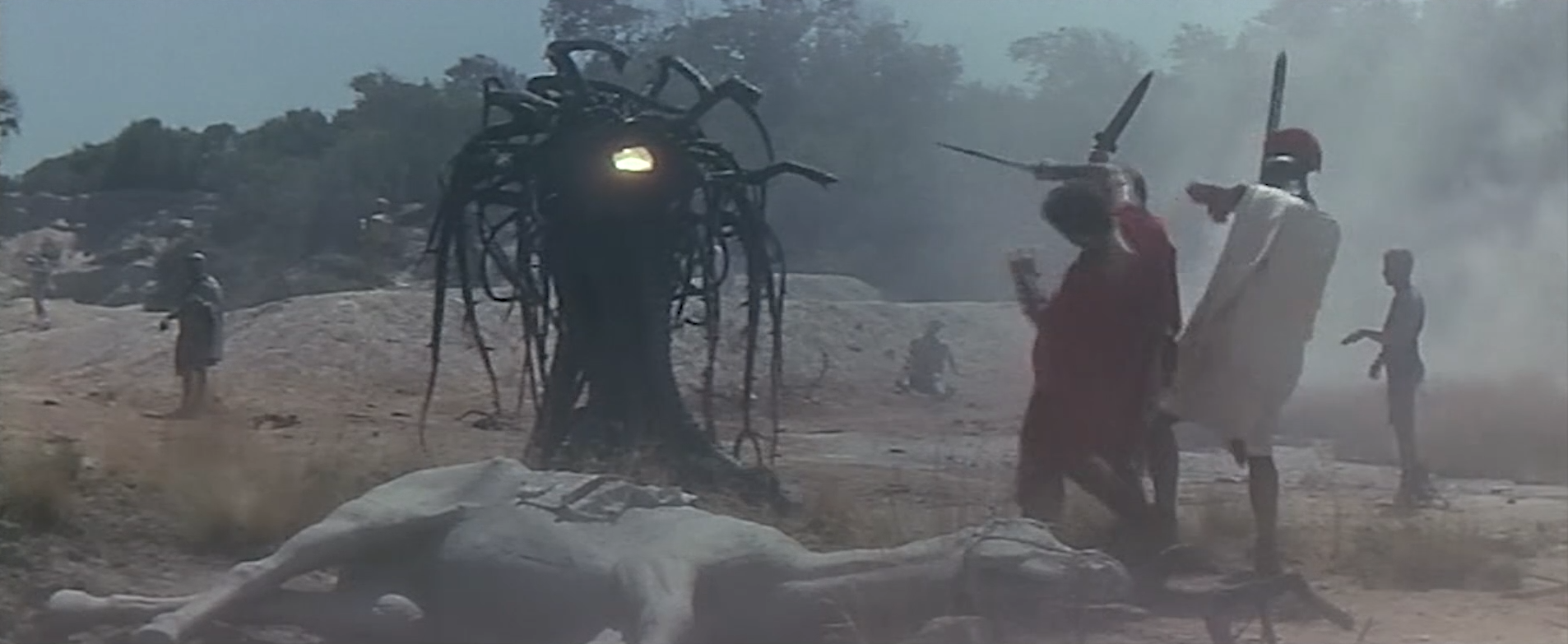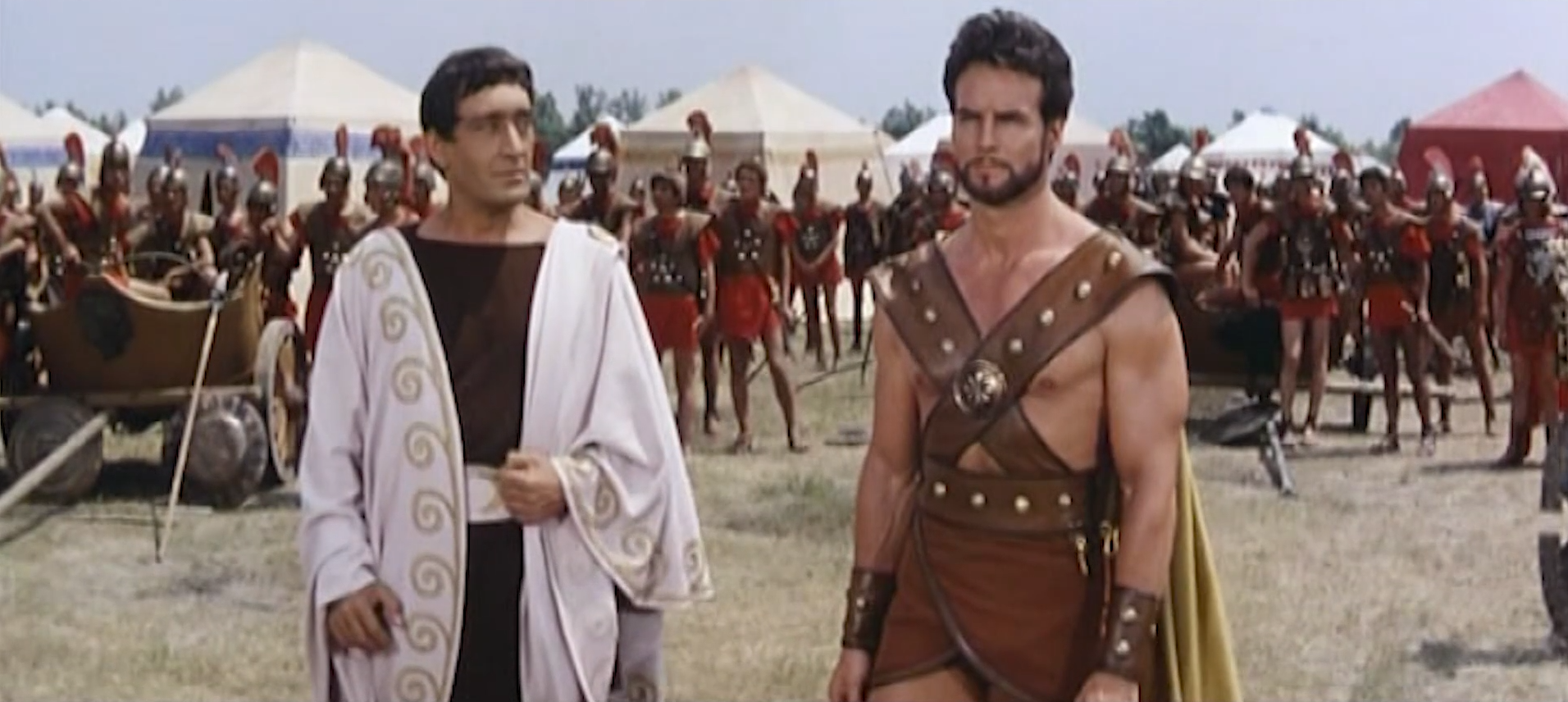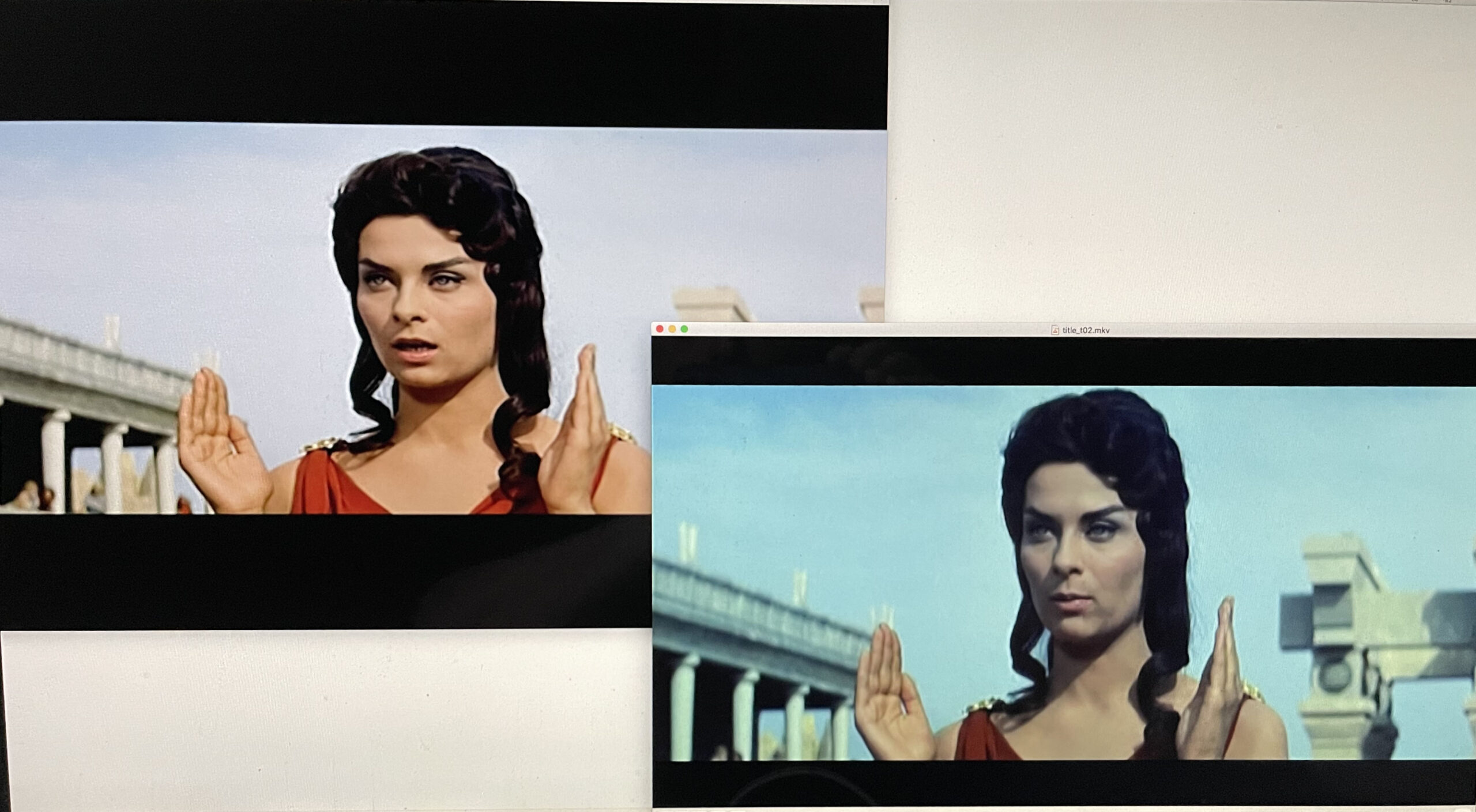 THE TROJAN HORSE is available on AMAZON PRIME in Canada. It's the image on the top left. The copy from the BD is on the bottom right. The version at Amazon is not perfect but it is much better that the one on this disc.