While some PEPLUM titles are finally being released in HD or on Blu-ray, other movies are still hard to find or just impossible to find. One of these  'lost' PEPLUM moves is JACOB AND ESAU (1963) starring Ken Clark and Wandisa Guida, just to name a few actors. This alone makes it a must see for PEPLUM fans like me. So what happened to the movie?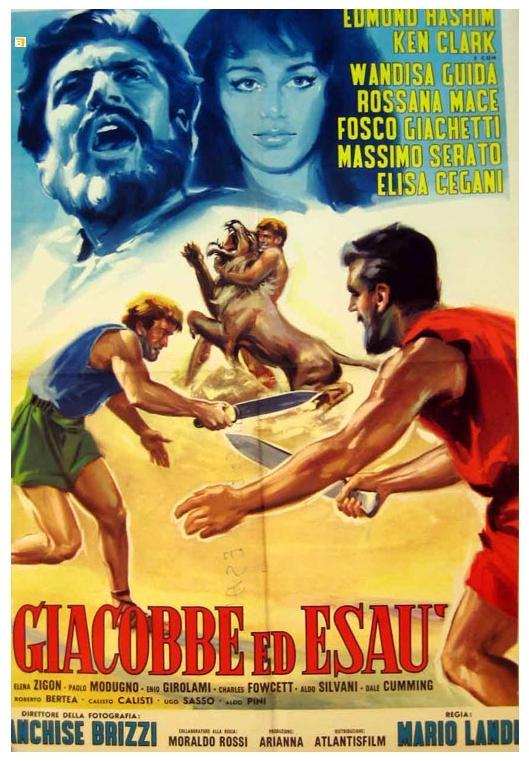 The only thing we have to go by are the movie posters and fotobustas (below).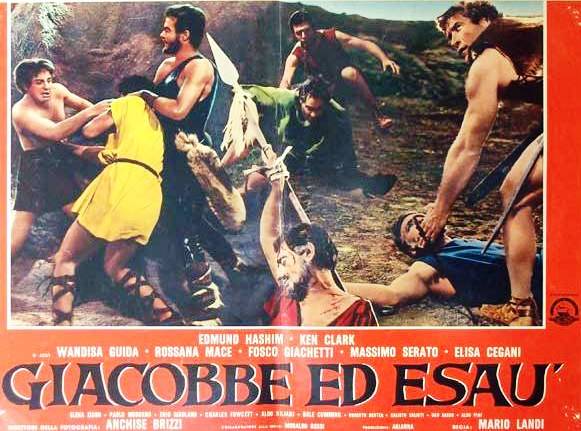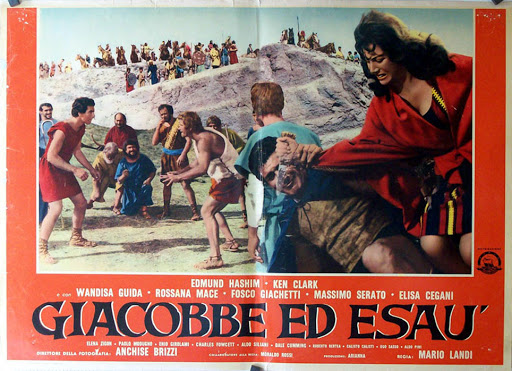 As expected for such a rare movie, IMDb has no reviews listed. The book HEROES NEVER DIE has a review of the movie but quite frankly it's dubious. The author claimed to someone I know that he saw the movie on Youtube. This seems unlikely since someone else would have seen it. So, I'm asking people out there: have you seen JACOB AND ESAU?