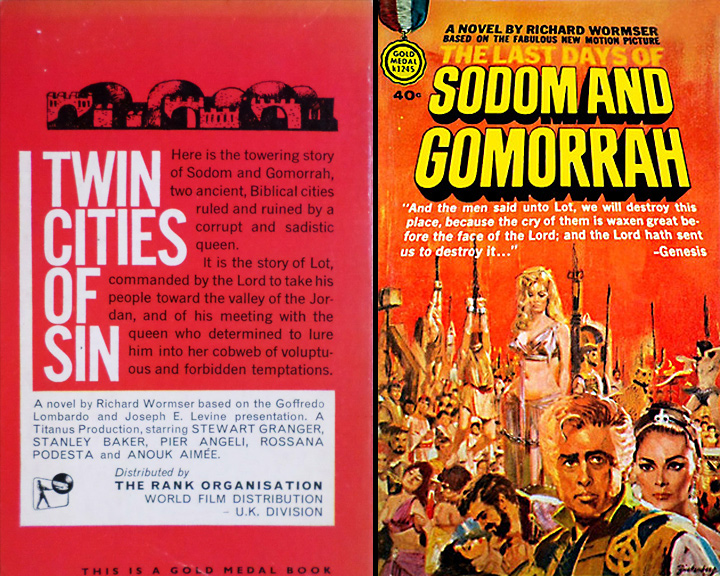 I like collecting all things PEPLUM and I came across this novelization of the movie SODOM AND GOMORRAH (1962). I'm like 'cool, I want it.' For some reason, this book is expensive on eBay, at least the shipping is expensive for such a pulp publication. Has anyone read it? How does it differ from the movie.
Now, just by accident, I came across this other pulp publication.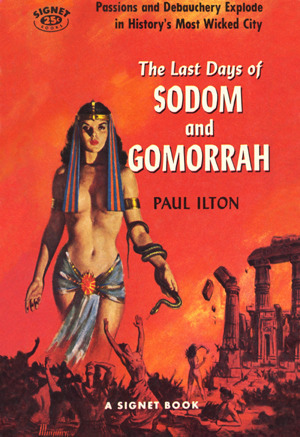 It doesn't have anything to do with the movie. It was published first but still I was wondering if it has any connection with the movie. How different is it from the screenplay for the 1962 movie.
Also, are there any other novelizations of PEPLUM movies? I'd be interested in them.